The official riding attempt will be on Thursday, January 29th at the Pontiac Silverdome.
Pontiac Silverdome
1200 Featherstone Road
Pontiac, MI 48342
248-858-7358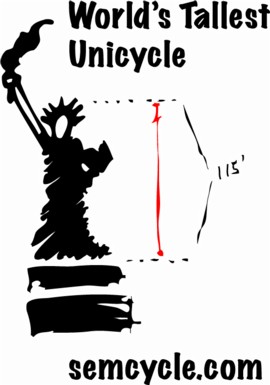 Everybody is invited !

We will be on the site at 8:00 AM to assemble the cycle.
The cranes should roll in around 1:00 pm.
After setup and testing we anticipate the official ride to be between 6:00 and 7:00 pm.
Everyone attending the event will enter the Silverdome through the south tunnel.
The Silverdome requires everyone attending to sign a waiver. It is recommended to bring a completed & signed waiver with you for quick access to the arena. download waiver
For more information:
Call 734-421-2505.